---
Snow4kids is returning to Brisbane City in 2020 for its 8th year.
The Snow4kids event will be held from the 17th of July to 31st of August 2020 on every Friday Saturday and Sunday.
The event will be held at the South Bank Piazza and operated to comply with all Covid-19 Regulations in place.
The numbers in the Piazza will be limited to 1/3 of our normal capacity and each group entering will be able to play in the snow in their own snow play area.

The theme of the event will different to a normal snow4kids with strict Covid-19 rules. So to make sure you and you family have as much fun as possible we have created individual snow play areas.
Each area will have a park bench and an an area to play in the snow. There will be 20 areas only and we are using the benches to designate and theme the area to give you a true snow park experience and make sure everyone is socially distancing and as safe as possible.
There will be a beautiful snow garden in the centre of the venue and each individual area should have the beautiful garden as their background to take great photos for the snow experience in 2020.
Fresh snow and clean , sanitised snow play equipment and snow area will be provided for you at the beginning of your session for you to create your own individual piece of snow art and to make snowballs.
This year additional snow can be pre-purchased if you want to have the ultimate family and group experience and build the biggest snowman ever.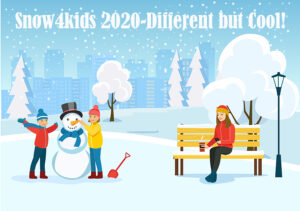 To comply with Covid19 restrictions there will be no tobogganing and free movement around the venue as at past events.

We believe the new format will be the best winter experience possible and our guests will have a wonderful time playing in fresh snow with their family and friends.
CLICK THIS LINK TO BOOK YOUR TICKETS NOW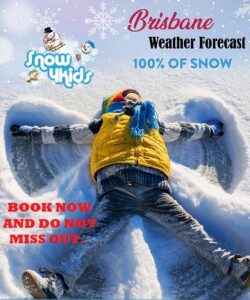 Fresh snow will be made for you daily in Brisbane's biggest Snow Park.
Children and parents will be able to build a snowman, and throw freshly made snow balls.
Since our first event 8 years ago we have entertained over 250,000 people and provided them with a true winter snow experience, right in the heart of the city.
Book early and guarantee a place at this years event.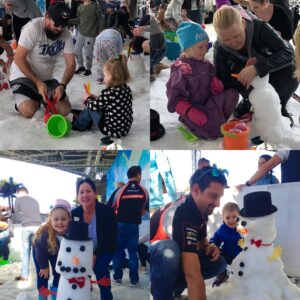 Opening hours: 9.30am-6.30pm Saturday and Sunday, Friday 3.30pm to 7.30pm
Session Times: Every Hour
Session Length: 50 minutes
Event Location : South Bank Parklands, South Bank, Brisbane
TICKET PRICE is $20 per person!
Please note: Online ticket purchases will incur an administration fee for each transaction.
All people entering the park must purchase a ticket including parents and carers.
You can find all the information regarding the Conditions of Entry at the following links.The links are Conditions of Entry: CLICK HERE Ticketing Terms of Conditions: CLICK HERE
CLICK THIS LINK TO BOOK YOUR TICKETS NOW!
Contact us at : tickets@b4snow.com
Phone us on : 0467688613 form 9am to 4pm Daily
Buy Tickets online by clicking here!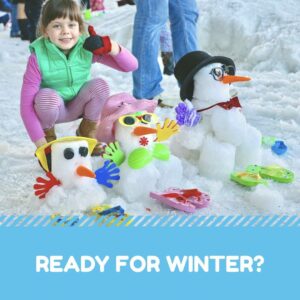 Follow us on Social Media at :Snow4KIDS